Una Radio Muchas Voces
FM 98.1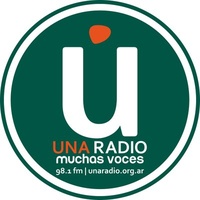 Location: Capilla del Monte, Córdoba, Argentina
Description: "Una Radio, Muchas Voces 98.1 FM" es un un medio comunitario de gestión cooperativa en pos de garantizar el derecho a la comunicación de todos los sectores sociales de Capilla del Monte y la región.
---
Radio shows schedule
If you notice that the schedule is incorrect, you can help us. More information here.
comments provided by